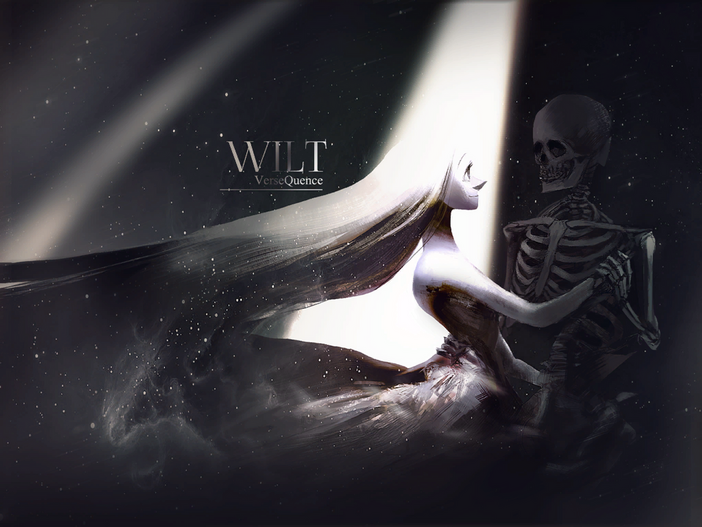 Difficulty
Level
Max Combo
Easy
1
184
Hard
8
477
Special
12
822
Length
3:05
BPM
140

When the snow falls
and you're in pain
do you think that the white color of the cold snow would turn red
into a wonderful bed of roses?
Are my eyes closed? 
If they open
will they see that the sky is in the color of blue and not grey?
Or am I inside a cage, so broken?

Let's dance tonight
to the clock burning every 
second away
second away
second away
The fading light
leaves everything in darkness 
swallowed and gone
swallowed and gone
swallowed and gone

There are shadows
in the closet
I said when I was just a little girl foolish and young 
with an innocent tongue, outspoken 
Are they still there? 
If they are gone
will they be waiting and greeting me with warm welcomes and smiles
as I go with them while I'm broken

Let's dance tonight 
to the clock burning every 
second away
second away 
second away
The fading light
leaves everything in darkness 
swallowed and gone
swallowed and gone 
swallowed and gone

This is the longest song in VOEZ so far, with a length of 3:05.
The Special difficulty contains no slide notes.
A response song entitled Bloom was uploaded in MJQ-P's youtube channel.
Ad blocker interference detected!
Wikia is a free-to-use site that makes money from advertising. We have a modified experience for viewers using ad blockers

Wikia is not accessible if you've made further modifications. Remove the custom ad blocker rule(s) and the page will load as expected.