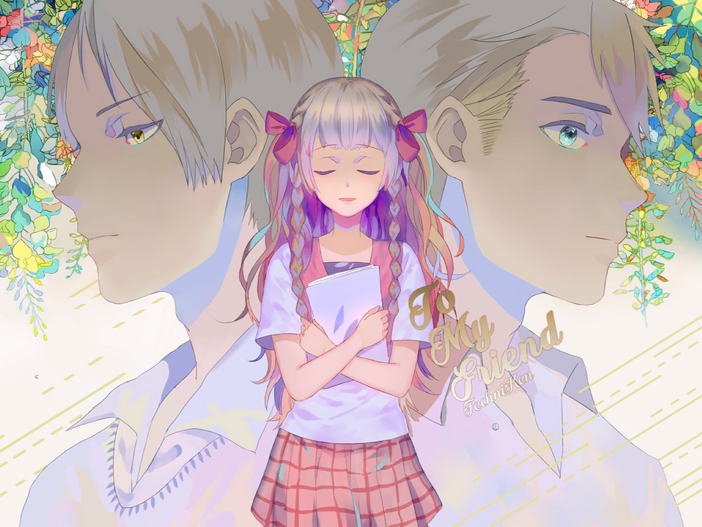 Difficulty
Level
Max Combo
Easy
5
229
Hard
11
459
Special
15
737
Length
2:26
BPM
130
This song appears in the Electro Pop Selection Package.

I've been holding on too long,
Didn't realize what was gone,
Almost threw myself away,
For something that has been forever gone away.

Didn't mean to hold you back,
I thought you needed me to keep you intact;
But I know that you'll live without me,
And someday you will go far from me.

You'll always be, a part of me,
A truth that will forever be,

But not this time,
It's not our time…

To my friend……
This is not the end,
To my friend……
Until we meet again.
To my friend……
To my friend……

I'm glad that you've finally,
Fin'lly found the strength to break from me,
But please keep our memories,
All those good and bad moments I will surely miss.