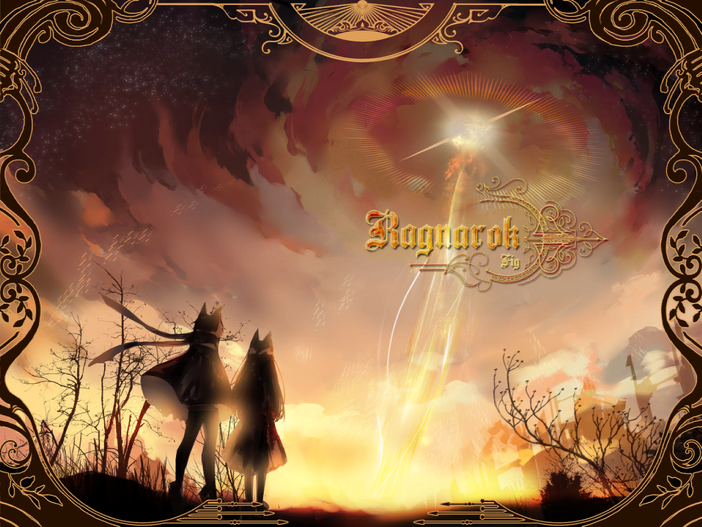 Difficulty
Level
Max Combo
Easy
3
292
Hard
13
568
Special
15
1269
Length
2:00
BPM
189
This song appears in Deemo Selection II Package.
There are something that you have to remember when you are playing the special difficulty chart.

In the middle of the song, the middle brick red note lines will keep falling mainly hold notes and slide notes, which seems to be impossible to tap those with two fingers. However, they can all be hit since there is overlapped space in all note lines in the middle.

However, when tap notes are falling, there is no overlapped space.

Near the end of the song,a hold note is hidden in the solid black note lines.
In Norse mythology, Ragnarök referred to the "Twilight of the Gods".
This song can also be found in Deemo.
This song's Special difficulty is the chart with more than 1000 notes.
Solid black note lines are used again after the song Gamegame? and Lifill.