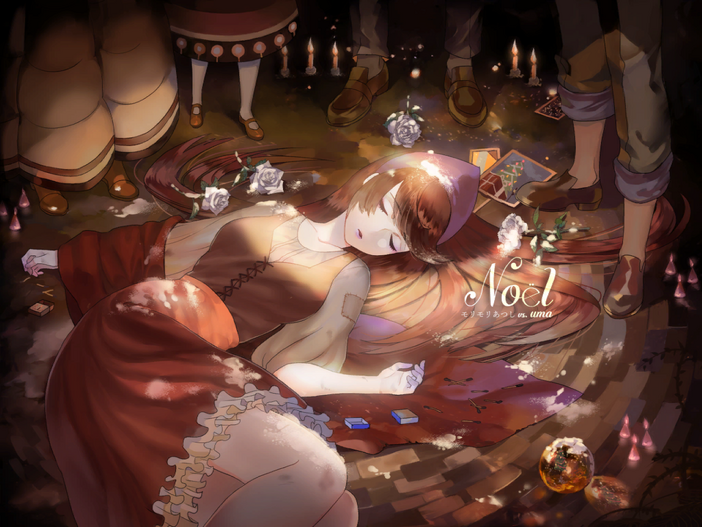 Difficulty
Level
Max Combo
Easy
5
317
Hard
12
753
Special
17
1112
Length
2:23
BPM
110
This song appears in the World Music Selection Package.
This is the first song in the series to have a special difficulty Level of 17.
This song has a teaser, but it is set as non-public. However, the link can be discovered by finding out Easter eggs in the Easy difficulty of Gamegame?, which is only available on April Fools.
Noël means "Christmas season" in French.

This girl is the main character in the story "The Little Match Girl".

This song's, 双龍飛閃-Dual Dragoon-'s, Owari to Hajimari no Oto's, Fading Star's, UNiCoЯE's and Matsurizuki's Special difficulties and The Longest Night's and NO NIGHT MORE SOUL!'s hard difficulty are currently the only charts with more than 1000 notes.
This song is included in the Album "Re:End of a Dream".
Ad blocker interference detected!
Wikia is a free-to-use site that makes money from advertising. We have a modified experience for viewers using ad blockers

Wikia is not accessible if you've made further modifications. Remove the custom ad blocker rule(s) and the page will load as expected.