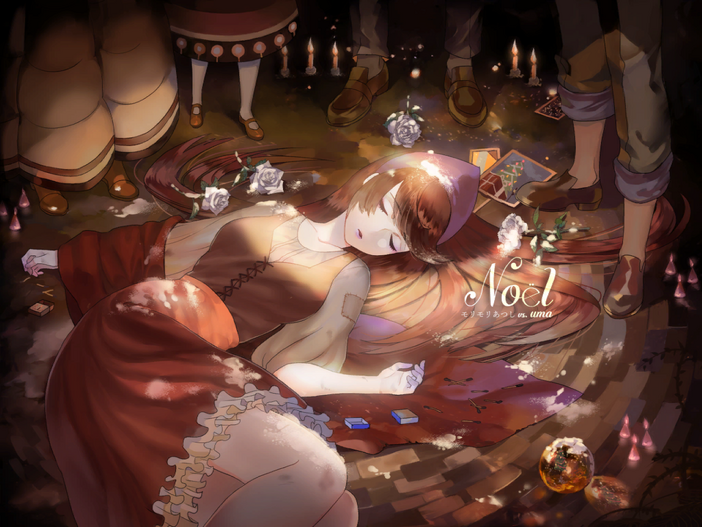 Difficulty
Level
Max Combo
Easy
5
317
Hard
12
753
Special
17
1112
Length
2:23
BPM
110
This song appears in the World Music Selection Package.
This is the first song in the series to have a special difficulty Level of 17.
This song has a teaser, but it is set as non-public. However, the link can be discovered by finding out Easter eggs in the Easy difficulty of Gamegame?, which is only available on April Fools.
Noël means "Christmas season" in French.

This girl is the main character in the story "The Little Match Girl".

This song's Special difficulty is one of the charts with more than 1000 notes.
This song is included in the Album "Re:End of a Dream".