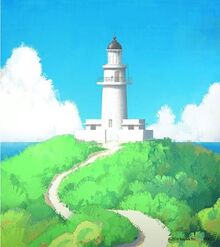 Lan Kong Lighthouse is a location found in Lan Kong Town.
Description
Edit
Lan Kong Lighthouse is the highest point within Lan Kong, located on the south side of town. Standing atop the balcony you can overlook the entire view of Lan Kong Town, and also take the breathtaking endless ocean into picture. Lan Kong Lighthouse is not only just the shining beacon for hardworking fishermen at sea returning home, it's also the private stage for a teen girl who wants to sing to her heart's content.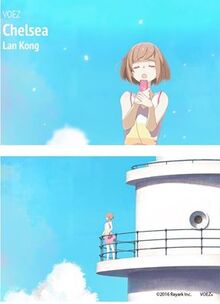 Ad blocker interference detected!
Wikia is a free-to-use site that makes money from advertising. We have a modified experience for viewers using ad blockers

Wikia is not accessible if you've made further modifications. Remove the custom ad blocker rule(s) and the page will load as expected.