Keep You Safe
Iris feat. Eli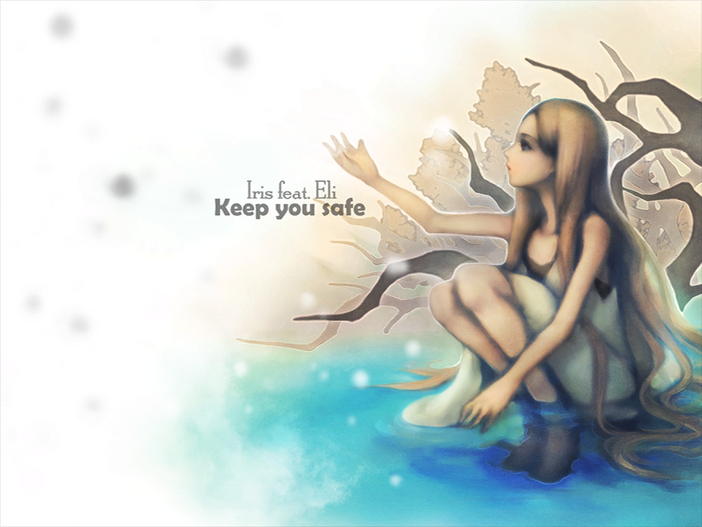 Difficulty
Level
Max Combo
Easy
4
273
Hard
13
601
Special
12
380
Length
2:52
BPM
128

Come take my hand, it will keep you safe

Come take my hand, let me hold you near
This is not the end, there's still tomorrow here
If you lose your fight, don't you be afraid
Reach for the light, it will keep you safe
Keep you safe

If you lose your fight, don't you be afraid
Reach for the light, it will keep you safe

Keep you safe...

Come take my hand, let me hold you near
This is not the end, there's still tomorrow here
If you lose your fight, don't you be afraid
Reach for the light, it will keep you safe

This song and The Longest Night's, and PRETTY DOG's Hard difficulties are higher than the Special difficulties.
In the Hard difficulty, two hold notes form a letter K, referencing the song's name.
The album of Voez seems to have changed the song's artist name to "Lvndr feat. Eli" as Rayark made a mistake despite the artist's request to correct it. As such, Iris is still the original artist of Keep You Safe.
Helpful Info
Edit
"
Reign's QuickRun:
-To keep you safe, only stare at that one moving track in the middle portion instead of the other tracks. It will get confusing so just stare at the one track of notes.
-The rest of the song will be easy to tackle over time.
"
 

— MrGZJcool
"
This song should be easy, There is even a guide throughout the gameplay.
"
 

— K2