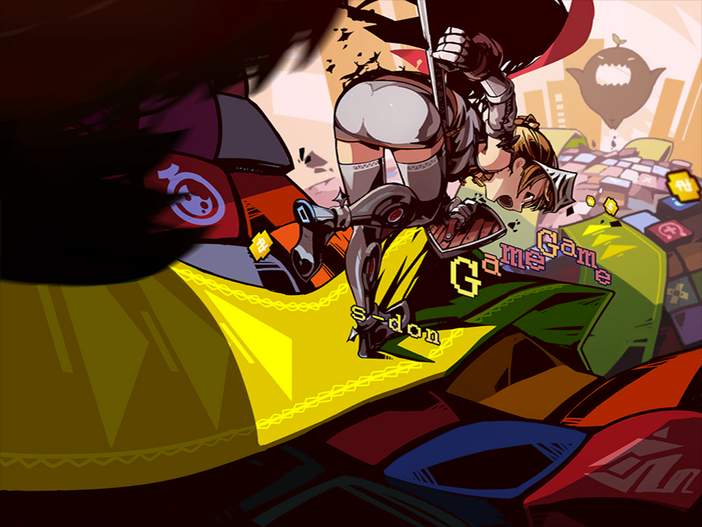 Difficulty
Level
Max Combo
Easy
3
146
Hard
7
290
Special
13
480
Length
1:59
BPM
140
This song originally came from BMS.
A Mandora can be seen at the end of the path.
For April Fool's Day 2017, Gamegame? was released for a limited time, featuring this song but with unusual charts.
Ad blocker interference detected!
Wikia is a free-to-use site that makes money from advertising. We have a modified experience for viewers using ad blockers

Wikia is not accessible if you've made further modifications. Remove the custom ad blocker rule(s) and the page will load as expected.